Interactive Real Time Racing for Your Next Chicago Event!
Our speedway will "Steal the Show" at your Chicago-area Company Event, Corporate Conference or Training Day.
PRIME TIME RACING
Interactive Nascar®-Style Racing for your next Chicago-area Company Picnic, Corporate Event, or Theme Party. Micro Reality Racing is Perfect for Your Community Festival, Customer Appreciation or Sales Promotion.
Where else can you rough up the boss or bump the sales guy into the wall? Our speedway will "Steal the Show" at your Chicago-area Company Event, Corporate Conference or Training Day. Let the whole crew go at it head-to-head or opt for some team building. Either way your team will be talking about the racing long after the cars have been packed way.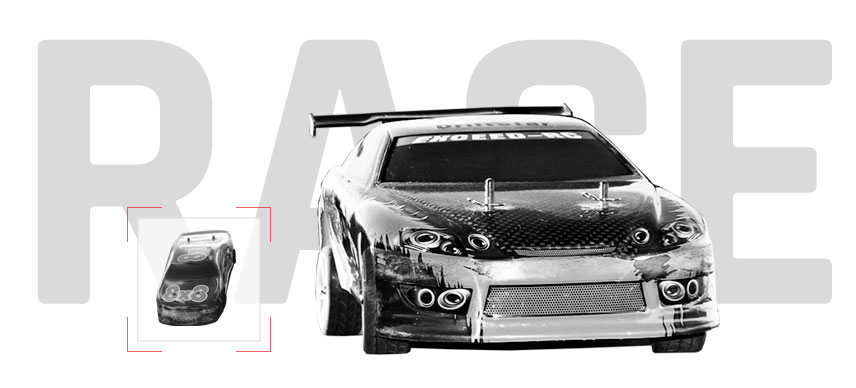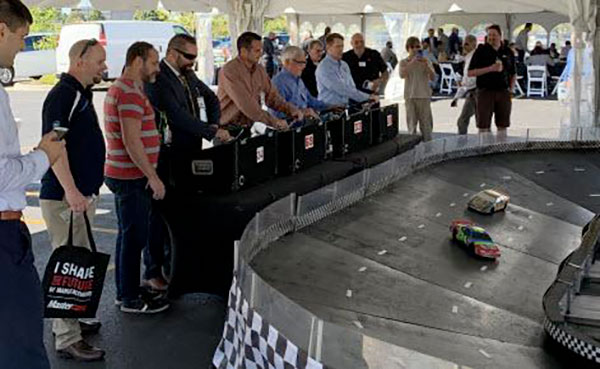 These huge cars are nearly 2'L and they really move around the giant 28'L banked oval speedway. These are NOT slot cars. Each participant races using a full size steering wheel and shift column. Just like real racing, you get the spectacular crashes, the high-speed spinouts and the bumping and rubbing of real stock car racing. This nonstop action has made Micro-Reality stock car racing the ultimate interactive, company picnic experience!
WHY DOES THE RACING WORK?
Guests: The checkered flag-racing tent alone intrigues Company event guests. While watching is nearly as much fun as driving, once they see the track, almost all will take a turn behind the wheel.
Event Planners: Love that we get the audience involved and we keep them involved. Micro-Reality stock car racing is usually the most popular attraction at your company event – even if you have carnival-style rides.
Owners: Like that you can easily entertain 100+ people per hour and it's virtually liability free. Per person entertained, it's more affordable than you might think. This is the secret weapon that will put your company event into the "winners circle".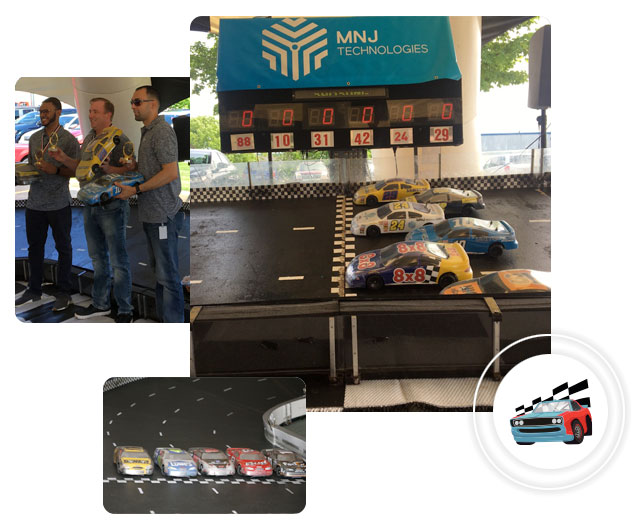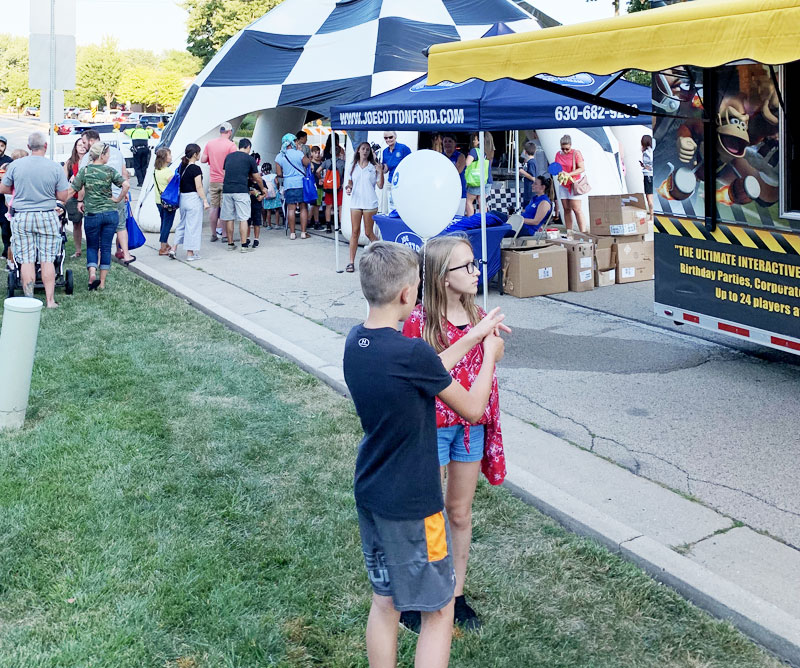 WHERE CAN WE DO THE RACING?
INDOORS: a 20′ x 30′ space is required. The system can be easily carted into most facilities but we cannot navigate stairs.
OUTDOORS: a 36' x 36' space is required for our inflatable tent. We can set-up on grass or pavement but the ground has to be reasonably flat and level. The tent is inflatable so there is no risk of damage to your grounds. We also require adjacent space for a 7' x 14' trailer. This is where the magic of car repair, battery charging, etc. happens.
In either case, there is always a chance that our tent cannot hold the crowd!
We have been racing at hundreds of Chicago area company events since 2004. References gladly provided.
"A room full of games and pool tables at our sales event and everyone wanted to race cars. Booking these guys for our next trade show was an easy decision."
David Todd, VP Sales, American Hotel Register